Welcome to MI40 University
These next 40 days are going to take you through some of the most important principles of the MI40 mindset. We will cover nutrition, training, and how it all works together to help you achieve your goals and make you a CHAMPION! Sign up to get MI40 University content sent straight to your inbox!
MI40 University Champions League Competition
RACK UP POINTS BY PROVING YOUR KNOWLEDGE OF THE MI40 PRINCIPLES OVER THE NEXT 40 DAYS. PRIZES WILL BE AWARDED WEEKLY TO THOSE AT THE TOP! DOMINATE THE 40 DAYS AND WIN A TRIP WITH BPAK TO THE OLYMPIA!!!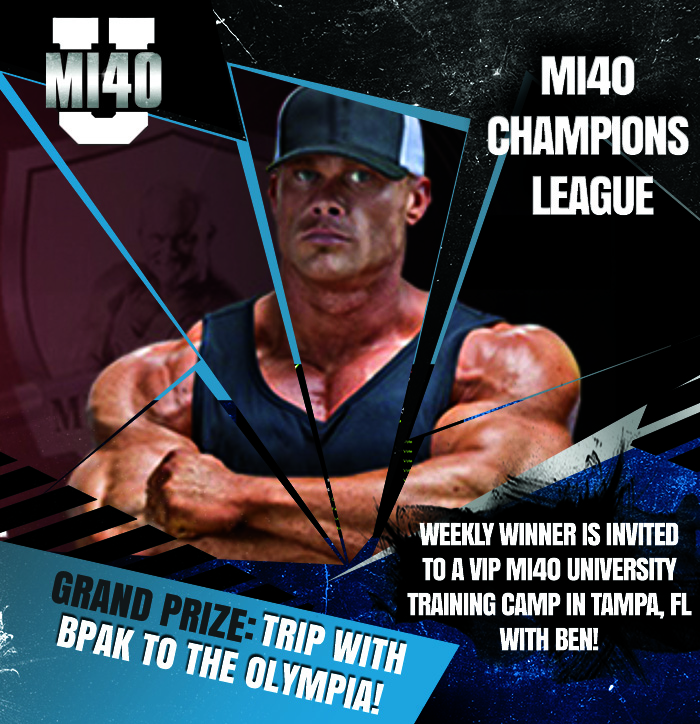 #MI40NATIONDOMINATION PHOTO CONTEST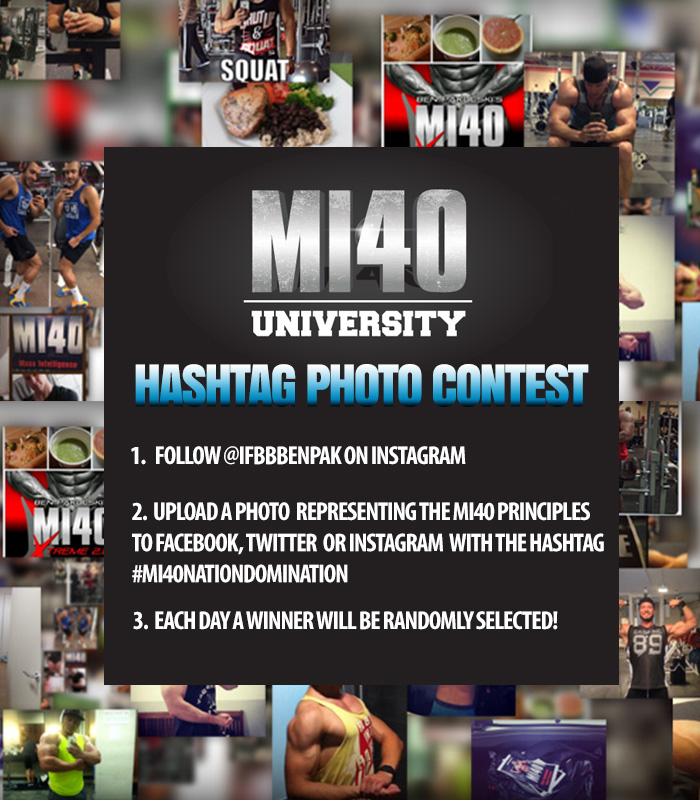 Follow @ifbbbenpak on instagram
Upload a photo representing the MI40 priciples to facebook, twitter, or instagram with the hastag #mi40nationdomination
Each day a random winner will be selected
Contest 1
Contest 2