MI40-Xtreme, aka the Cell Expansion Protocol,  is the next generation of muscle building science and application for massive muscle gain and improved body composition.
This is the next step after completing MI40 Foundation to kick start your gains to a whole new level!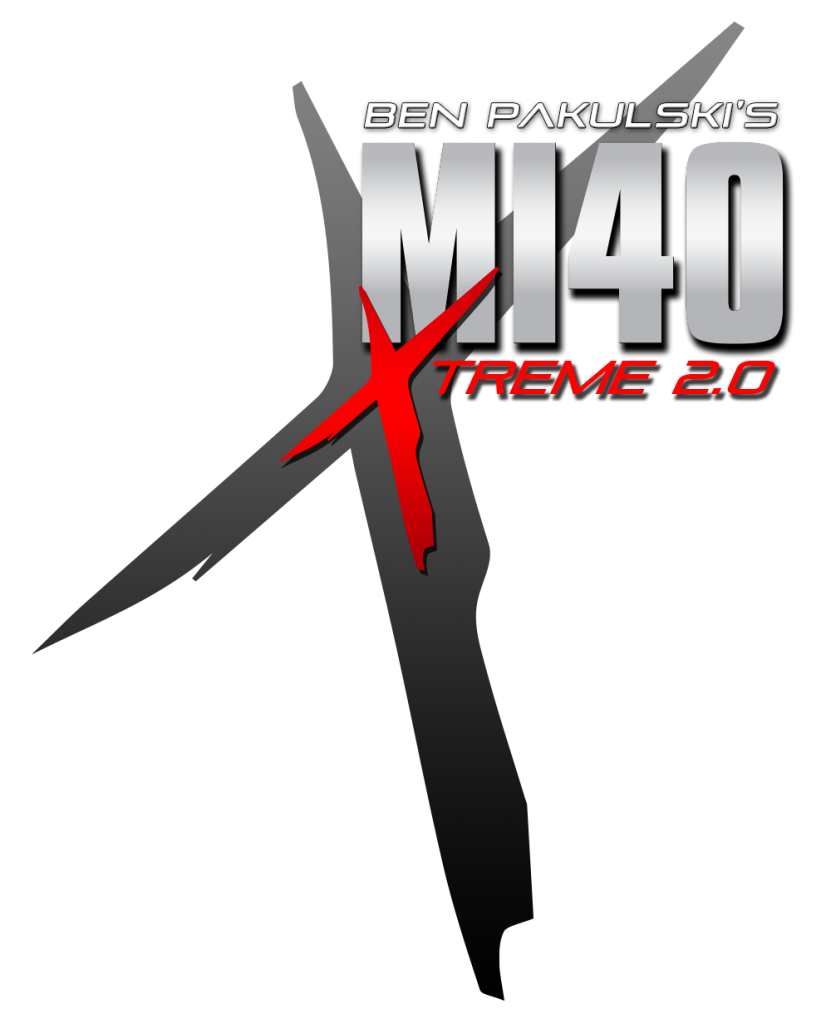 You may have been told that you are limited by your genetics, and to some degree that is true. You are born with a certain number of nuclei in your muscle cells which are responsible for the speed that you are able to recover from resistance training and grow. However, using the Cell Expansion Protocol (CEP) it is possible to actually force your body to add more nuclei to your cells, making you able to recover faster!
The rate at which you recover is the limiting factor in how fast you can grow. That is the main reason people take steroids. Now, with this revolutionary training protocol it is possible to get the same effect naturally!
This revolutionary training technique has been named NOS-X, and it only takes 4 MINUTES to do!
Don't think that this will be easy…

Learn more about the science and studies behind the CEP system HERE
[University Tested]
I'm sure you're interested in knowing exactly what MI40-X has to offer you so here we go:
The entire program is carefully periodized to combine several critical factors of muscle building so that you not only get bigger, but stronger, more powerful, and increase your muscular endurance as well. Not to mention optimizing fat loss in the process.  Each phase is approximately one week, with the exception of Phases 5&6.
Phase 1&2: Frequency
Your stamina and muscular endurance will be pushed to new limits. This is the perfect phase for burning maximal amounts of fat and revving up your metabolism to shed some 'extra weight'. Everything will be getting trained 2x per week and your mental willpower will be tested. This will prime your body to take advantage of the future phases as you maximize your fat-burning potential to focus on maximum muscle gain. There will be lots of time under tension and plenty of volume.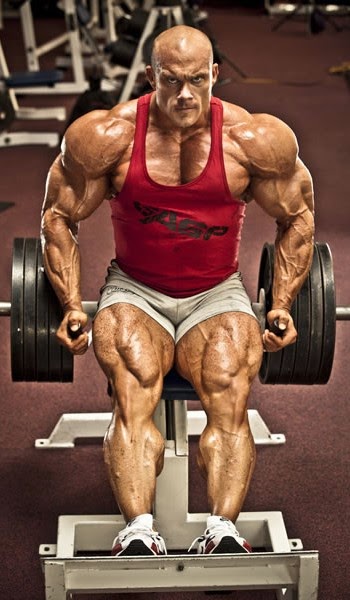 Phase 3: Power/Hypertrophy

If you want to get bigger and stronger, first you will need to increase your power output and your body's ability to contract HARD. The power phase will train your body to recruit more motor units and more effectively contract your muscle fibers.
Phase 4: Strength/Hypertrophy

In order to build more muscle you will inevitably have to get stronger. Optimal form is essential but you cannot build massive muscle without perfect form AND heavy weight. This phase will ramp up your nervous system and you'll see a measurable increase in your strength. It is not uncommon to at 15+lbs to your squat or 20+lbs to your deadlift in just this one phase!
Phase 5: De-Load
As any athlete or experience coach knows, if you want to make rapid progress periods of deloading are essential. This phase allows your body to recover from the intensity of the previous phases. Don't get the idea that you'll be 'taking it easy' though! The volume is a bit lower but the intensity is still high to keep gaining muscle while allowing you to recover. Think of this as the calm before the storm!
Phase 6: Overreaching
This is where you test what you are made of. How strong are you mentally? Can you push yourself through each of the 11 workouts in 8 days? This will be the most challenging 8 days of training you have ever experienced. How bad do you want those next pounds of muscle or to lose those next pounds of fat? This is what separates the weekend warriors from the champions!  Expect to see some rapid body recomposition (aka fat melting away as you get leaner and look 'harder')
Phase 7: Supercompensation
Now that you survived Phase 6, it is time to relax, recover, and rejuvenate. This is where you will see your most substantial muscle gains. The first 3-5 days will be complete rest days. No training or cardio. Allow your body to recover from the brutal overreaching phase and be rewarded for your efforts in pounds of lean mass.
Nutrition: Diet Calculators (all included for every phase!)
Each phase of MI40-X has a specific nutrition requirement. It is all laid out for you meal by meal in the diet calculators. Just enter your stats and all of the macros will be done for you! There are even specific recommendations for the types of food sources to use at certain meals or times of the day.
NO GUESSWORK REQUIRED!
If you want to focus on maximal fat loss, there is also an option to get a personalized meal plan just for you! It will cover every meal of every phase just like the calculators do but will actually tell you specifically what foods to eat, when, and how much.
Supplementation: Detailed guide with customized stacks for your personal needs
There are also specific supplementation suggestions not only for each phase, but depending on your individual goals or needs. You will be given the supplements, timings, and doses required for optimal results. Here are some examples of the specialized protocols that are outlined for you:
Maximizing Sleep

Maximum Adrenal Recovery

Estrogen Detoxification

Testosterone Optimization

Maximizing Insulin Sensitivity

And more!
BONUS – Primer Training and Diet!
The MOST important aspect of bodybuilding that you absolutely must master is the MIND-MUSCLE CONNECTION.
If you do not have the control to consciously contract a muscle without resistance you have no business picking up a weight!
In order to help you build this critical ability, the Primer Phase is included with MI40-X.  It is highly recommend that everyone do this for 1-3 weeks (depending on how well your ability to feel the working muscle already is)  before beginning MI40-X. This will pay off immensely in your results from training if you take the time.
To compliment this phase, the 7 Day Detox Diet is also included to help rid your body of toxins and improve your digestion and nutrient absorption. You cannot build muscle or lose effectively if your body is not using nutrients properly.  There is a sample diet for you to follow with instructions on how to adjust it to fit your needs.
Exercise Execution and Optimal Form
There are over 100 detailed execution videos for the exercises in MI40-X. They explain every cue and tip Ben has to offer to make sure you get the most out of every single rep.  Ben demonstrates the revolutionary training technique of the Cell Expansion Protocol for all the applicable exercises and gives specific instructions to perform each rep optimally.
Review them frequently to refresh your form and prepare for you training.
There is also a full execution manual with over 100 pages of pictures, tips, and form cues for you to reference at any time.
Kicking off the New Year's Sale a bit early so you are ready to go right away!
$97    
$77
What is Included:
Rapid Start Action Plan
This video is literally 5 minutes – it takes me only 5 MINUTES to get you started using CEP in your very first workout
So, if you're like me and you're in a hurry, this video alone is worth its weight in gold
And, if you're like a lot of guys I coach, guys who want every little detail spelled out so they couldn't mess it up if they trie
.
CEP Practical Application Guide
Not only will you want to KNOW the secrets, you'll want to know HOW to apply them so you can start TRANSFORMING your body NOW! Not tomorrow, TODAY!
This guide will show you how to bring theory to the REAL WORLD in meathead English that even the most hardcore numbskull can understand and start getting their BEST RESULTS EVER.
.
Nutrition Guide & Calculators
Ever wonder what's best to eat and when? Ever confused after reading bullshit article after bullshit article? Do you ever think what really is the best approach to achieving your dream physique?
Solution… the MI40-X Nutrition Guide!
The cutting-edge principles laid out here will provide the building blocks for your INSANE transformation… a complicated topic with complicated tactics made STUPID SIMPLE…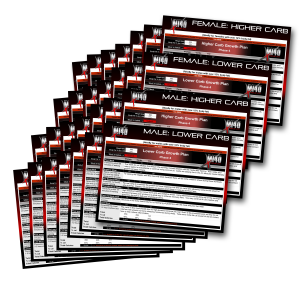 This guide will be your go-to resource from here on out, something you can refer to again and again…
God results start with good nutrition… AMAZING results start with CEP-style Nutrition!
ou will also receive specific nutrition calculators for every phase of the program to tell you EXACTLY what to eat and when.
NO more guessing or worrying about setting up your meal plan properly. It's all done for you. Just plug in your information and GO!
.

.


Supplement Guide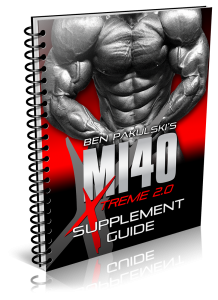 With a billion dollar industry breathing down your neck 24/7, it's hard to separate fact from fiction… and with so many supplements out there, who's got time to do the research?
Well, BPak's got your back! 😉
This guide not only tells you THE best supplements, it tells you WHEN to take them in a WHOLE RANGE of different situations….
Not sleeping well? …I've got a protocol for that!
Feel like you want to be able to push harder in the gym? …covered!
On a budget? …I'll lay out just the essentials so you can work with what you have!
I'll even tell you where to buy all this stuff easily and quickly so you can get reputable products, PROVEN to work, to help you start GAINING muscle and DROPPING that ugly belly fat FAST!
Workout Shets
The most intelligent muscle-building workouts EVER designed, ready to print and take with you to the gym.
No matter your starting point, I've got a workout for you!
3 levels of workouts that will kick your butt… but leave you wanting more!
Think you're advanced and can handle anything thrown your way? Well Mr. Awesome, give the Pro workouts a whirl and I GUARANTEE you'll be coming back to me with your tail between your legs!
Don't say I didn't warn you!
These are THE workouts you NEED to surpass anything you've ever done in the gym, and cause GROWTH that transforms your body in 6 short weeks! Time to take things to the next level!
Exercise Execution Video Library
Every body part, every exercise, every freakin' detail spelled out for you so there's absolutely zero guesswork needed on your part.
You'll always know EXACTLY what to do, and precisely how to do it.
The Execution Guide is your exercise bible for recreating your physique from head to toe using super-simple, common sense, no BS-style instruction that has only one goal in mind:
Your most muscular, ripped, and perfect body!
.
CEP Training Blueprint
Inside, you'll discover the methods of training you absolutely MUST AVOID if you want to actually LOOK like you lift.
Face it, most guys who train look like they play soccer or something…
You want to look like a dude with MUSCLE!
So, turn to page 6 as soon as you get the Blueprint in your hands to discover all the messed-up training methods that the magazines and idiot gym rats have tried to pass off as fact.
.
Bonus Videos: Science of CEP & Advanced Ab Training
Learn HOW and WHY the program is so effective from one of the top human performance researchers in the country.  Understand what is happening and why I can promise such drastic and rapid results in just 6 weeks!
Plus, an additional video library to take your ab-shredding to the next level with one of the leading conditioning experts in the industry.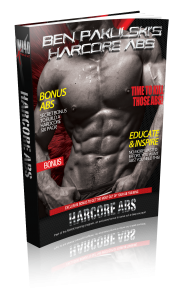 .
.
Kicking off the New Year's Sale a bit early so you are ready to go right away!
$97     
$77
.
.
.
This is the most challenging training program you have ever encountered. Just listen to what some of our MI40 Nation members had to say: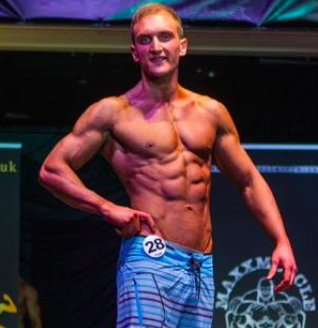 "I found Ben's original MI40-Foundation plan and thought 'That's it I've changed my life, training can't get better'! I was so… so wrong!
I found my body constantly changing, growing and somehow, getting leaner. I was doing totally new things with my muscles and they were responding every single session. Before I started MI40X I was 186lbs, upon completing the graduate level 6 weeks later I was up to 200lbs! I was blown away, this wasn't 14lbs of fat either, this is good quality lean mass.
I can't thank Ben enough for creating this as it has allowed me to totally transform my physique and get me noticed when I walk around the gym. Now it's everywhere I have people asking me how on earth I did this…MI40X baby!" –Jason Gibson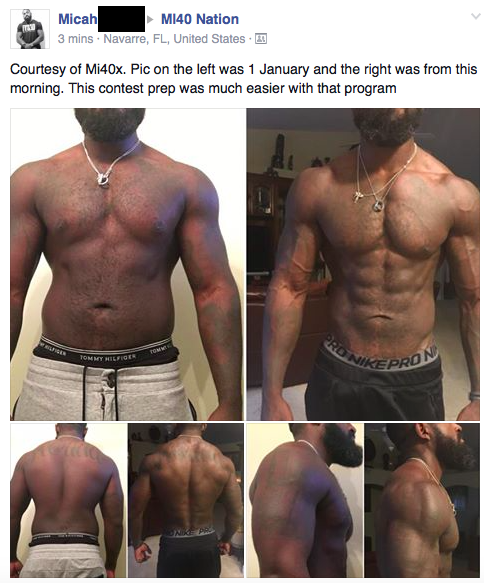 What Do You Think?