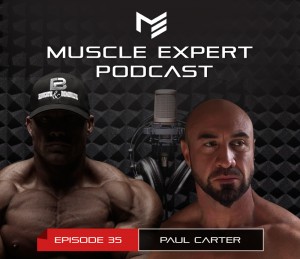 This podcast is brought to you by BiOptimizers our digestion expert sponsors upgrade your digestion for optimal recovery and better nutrient uptake with MassZymes.  Get 23-45% off plus an additional 10% off and 1 free bottle of HCL Breakthrough when you checkout the MassZymes here.
This podcast is brought to you by Gasp! Top notch quality training wear, Muscle Expert approved training gear!
Get 10% off when you use the discount code BEN10 at checkout at Gasp Online Today!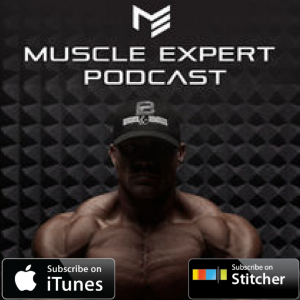 Subscribe on iTunes, Tunein or Stitcher Radio!
Love the podcast? Leave a review in iTunes!
Who would you like Ben to interview? Tell us here!
1:02:25 What you eat before training often has a more dramatic effect on your post training nutrients and just eating after – Paul Carter
Author, coach, speaker, awesome dad and good friend Paul Carter joins Ben on the Muscle Expert Podcast today! The conversations goes into much more than just your typical fitness podcast episode, Paul and Ben cover all the major areas every man needs to master to live the ultimate life. Become their version of the ultimate modern man. Build better relationships with your partner and much more. 
Key Insights:
Timestamps 
Resources mentioned
Follow Paul
What Do You Think?