Turn Your Speakers Up

.
Exclusive Bonus: Today Orders Only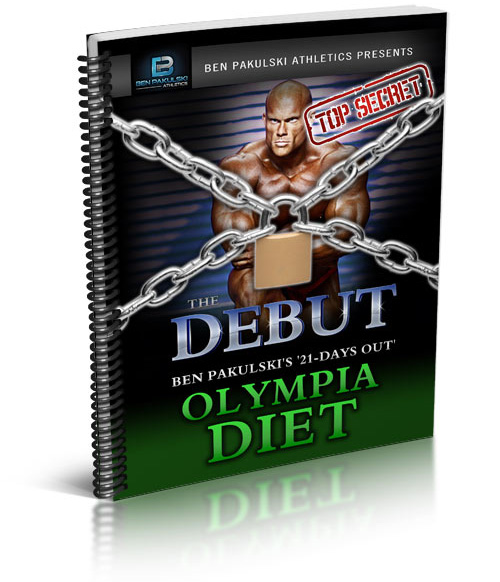 "For anyone who picks up a copy of The Debut today, I'm GIVING YOU instant downloadable access to my EXACT diet from the final 3 weeks before the 2012 Mr. Olympia. Can I get a BOOM!
The truth is, this is extremely valuable and something I never thought I would show publicly. Even if you're not a competitor, getting an 'insider look' at a professionally designed contest diet and learning the simple logic I apply to lose that last 10 lbs of bodyfat will give you the knowledge and confidence to apply it to your own life and achieve your dream physique, too. No other pro bodybuilder has done this, until now. The ONLY way you can own it is by picking up either the hardcopy or digital version of The Debut during this special launch event."
- BPak out
Shipping and Return Policy
Ben Pakulski's The Debut hardcopy DVD will be delivered by USPS 1st class. Allow 1-2 weeks for US orders and 1-3 weeks for International orders to arrive.
Defective items will be replaced promptly. If you have received a defective item, please submit a ticket at [email protected] and we will re-ship the items promptly.
You may ask for refund within 60 days by submitting a ticket at [email protected]. You will then be asked to ship the product back to:
C/O Corporate Disk Co., 4610 Prime Parkway, McHenry, IL 60050
© 2023. BenPakulski.com & Ben Pakulski Athletics. All rights reserved.