This podcast is brought to you by BiOptimizers our digestion expert sponsors upgrade your digestion for optimal recovery and better nutrient uptake with MassZymes.  Get 23-45% off plus an additional 10% off and 1 free bottle of HCL Breakthrough when you checkout the MassZymes here.
This podcast is brought to you by Gasp! Top notch quality training wear, Muscle Expert approved training gear!
Get 10% off when you use the discount code BEN10 at checkout at Gasp Online Today!
EPISODE SPECIAL! 
Code "11PAK" 11% off the entire Kabuki Strength Store:
Use Code "onemonthfree" for a 1-month free trial to www.kabuki.ms, our subscription movement library.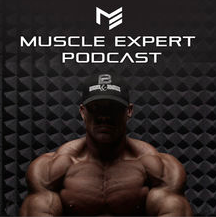 Subscribe on iTunes or Stitcher Radio!
Love the podcast? Leave a review in iTunes!
Who would you like Ben to interview? Tell us here!
INTRO:
Known as the "Mad Scientist of Strength" Chris Duffin joins Ben on the Muscle Expert Podcast today for an extremely insightful episode! Chris shares the story of his very challenging beginnings, growing up homeless in Northern California and eastern Oregon, graduating valedictorian and his success as a corporate executive and athlete. Ben and Chris also dissect the necessary cues for mastering the squat and improving stabilization for better execution for all exercises, whiskey and deadlifts, the road to a 1000 pound deadlift and MORE!  
In This Episode
Resources Mentioned
http://swis.ca/join-library/
Follow Chris
What Do You Think?