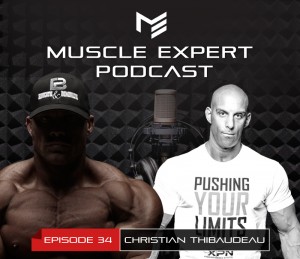 This podcast is brought to you by BiOptimizers our digestion expert sponsors upgrade your digestion for optimal recovery and better nutrient uptake with MassZymes.  Get 23-45% off plus an additional 10% off and 1 free bottle of HCL Breakthrough when you checkout the MassZymes here.
This podcast is brought to you by Gasp! Top notch quality training wear, Muscle Expert approved training gear!
Get 10% off when you use the discount code BEN10 at checkout at Gasp Online Today!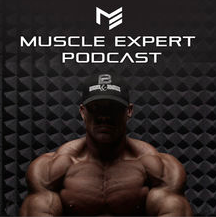 Subscribe on iTunes, Tunein or Stitcher Radio!
Love the podcast? Leave a review in iTunes!
Who would you like Ben to interview? Tell us here!
EXCLUSIVE DISCOUNT FOR Muscle Expert Listeners!!!
Use Discount Code Pakulski2017 for  15% on all programs and books.  At Thibarmy.com Valid until August 31st!
Take your body, brain and life to the next level with Christian Thibaudeau and Ben as they go into detail behind what's holding a vast majority of people back from reaching more muscle, less stress and more success in life.
World class strength and conditioning lecturer, elite coach and author, Christian Thibaudeau joins Ben to unpack the key areas of health that move the needle and how to optimize them through nutrition, supplementation and lifestyle.
Christian holds nothing back as he talks about his past struggles and personal battles with depression and how has grown and overcome them.
Quotes from the Episode:
"Take Control of Your Brain, Your Body and Your BALLS" – Ben Pakulski
Nobody fucking cares about what you lift in the gym – Christian Thibaudeau
KEY TOPICS
Insulin sensitivity and simple steps to enhance it

Christians battles with depression, stress, confidence and more

Steroids, depression and the effects of trenbolone on kidney tissue

Modulating cortisol response

Supplementation and nutrition intervention for optimizing GABA and Serotonin levels  

Decreasing systemic inflammation
Time Stamps:
Resources Mentioned:
Phenibut
Sodium Bicarbonate
5 HTP
Berberine
Ben's Highest Recommended Fish Oil
Follow Christian Thibaudeau
Christian Thibaudeau – Thibarmy.com
What Do You Think?