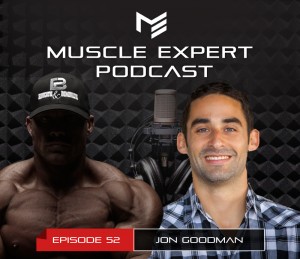 This podcast is brought to you by Prime Fitness USA,  bringing you the most innovative strength training equipment using their patented SmartStrength technology.
This podcast is brought to you by ATP Labs! For cutting edge supplementation with a purpose, checkout ATP Labs.
This podcast is brought to you by Gasp! Top notch quality training wear, Muscle Expert approved training gear!
Get 10% off when you use the discount code BEN10 at checkout at Gasp Online Today!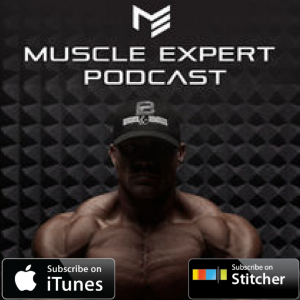 Subscribe on iTunes, Tunein, or Stitcher Radio!
Love the podcast? Leave a review in iTunes!
Who would you like Ben to interview? Tell us here!
Download the transcript of the episode here!
Joining the Muscle Expert alumni today is author, entrepreneur and founder of the Personal Trainer Development Center (the PTDC) and the Online Trainer Academy, Jon Goodman. If you want to massively expand your online fitness business, simplify your life and learn how to focus on what really matters, then listen to this entire podcast more than once with a notepad!
Episode Exclusive For FREE Guide! 
About Jon 
Jon Goodman is a world-leader in business education for online personal trainers and author of the world's only textbook on online training. In this podcast, he breaks down:
– The habits to BREAK FREE from the morning-to-night daily grind.
– The marketing breakthroughs to CREATE BUZZ around your services.
– Specific strategies to empower you to think and act differently.
Since 2013, nobody has helped liberate more coaches and personal trainers from the traditional business models and status quo than Jonathan Goodman.
Now it's your turn. Grab the HWOT books featured in this podcast at https://www.theptdc.com/BenBooks.
BONUS!!!!! Jon has just released a little guide to big online training success where he outlines the mindset change you need to create abundance. You'll learn how to stay focused, withstand everything (including negative self-talk) and get your business booming.
Episode Highlights:
⇾  The habits of highly wealthy online trainers.
⇾  The new era social media marketing  for online trainers.
⇾  The marketing breakthroughs of highly wealthy trainers.
Time Stamps:
Want the transcript for this episode??
Download it here!
Resources Mentioned
⇾  The Elements of Style
Follow Jon
OnlineTrainer.com Facebook Page
What Do You Think?