Listen Now (01:01:30)
Get the transcript for this episode plus access to past episode transcripts!
Unlock the transcripts page

Dr. Rob Wildman joins us to dive deep on protein consumption for trained individuals.  We discuss the limitations of current RDA values, how protein synthesis works, and what is optimal vs recommended.  Dr. Wildman gives us his optimal timing around workouts, best protein sources and much more!
A huge thanks to Joovv for sponsoring this week's giveaway and podcast!  Visit Joovv.com/bpak to get a little extra gift with the purchase of a Joovv product!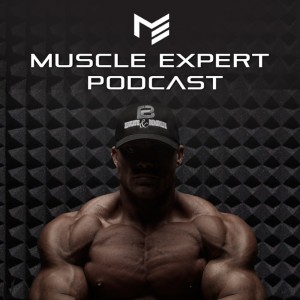 Show Notes
Featured Guest
Dr. Rob Wildman (@thenutritiondoc) • Instagram

Website

International Protein Board (@ProteinBoard) | Twitter

International Protein (@international_protein) • Instagram
Related Links/Products Mentioned
Expert consensus finds that higher protein intake benefits adult bone health
People Mentioned
Brad Schoenfeld, PhD (@BradSchoenfeld) · Twitter
Connect with Ben 
Instagram
Facebook
This podcast is brought to you by ATP Lab! For cutting-edge supplementation with a purpose, check out ATP Labs. Use Code Ben10 for 10% off of your order.
This podcast is made possible by Gasp! Top notch quality training wear, Muscle Expert approved training gear!
Get 10% off when you use the discount code BEN10 at checkout at Gasp Online Today!
What Do You Think?