Listen Now (01:17:11)
Get the transcript for this episode plus access to past episode transcripts!
Unlock the transcripts page

Joining us today is Harpreet Rai, CEO of the Oura Ring. In this episode Ben and Harpreet dive into how he got involved with Oura as well as what makes it different from other sleep trackers out there. They take a deep dive into HRV and analyze Ben's numbers on the air. He shares the future of the company and the concept of Own the Night. Find out why Harpreet not only wants to give you a good night's sleep, but the best quality of life!
This episode is brought to you by MCTco. Use Code BenBOGO for buy one get one free organic MCT oil and powder only on MCTco.com.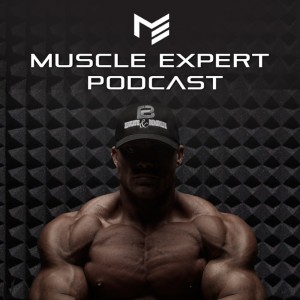 Show Notes
Featured Guest
Related Links/Products Mentioned
Why We Sleep: Unlocking the Power of Sleep and Dreams – Book by Matthew Walker PhD
People Mentioned
Petteri Lahtela (@plahtela) | Twitter

Matt Walker (@sleepdiplomat) | Twitter

Dan Pardi (@humanos.me) | Instagram

Neil Strauss (@neilstrauss) · Twitter

Sam Harris (@SamHarrisOrg) · Twitter
Connect with Ben 
Instagram
Facebook
This podcast is brought to you by ATP Lab! For cutting-edge supplementation with a purpose, check out ATP Labs. Use Code Ben10 for 10% off of your order.
This podcast is made possible by Gasp! Top notch quality training wear, Muscle Expert approved training gear!
Get 10% off when you use the discount code BEN10 at checkout at Gasp Online Today!
What Do You Think?